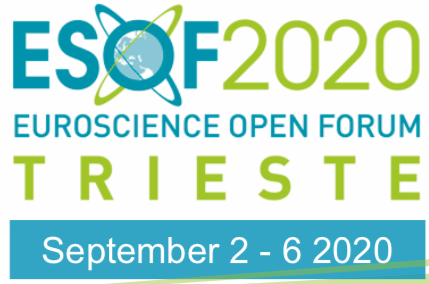 The MASTER project will participate in the Euro Science Open Forum event, from 2 to 6 September 2020. 
The EuroScience Open Forum (ESOF) is a biennial, pan-European, general science conference dedicated to scientific research and innovation. Each conference aims to deliver stimulating content and lively debate around the latest advancements and discoveries in the sciences, humanities and social sciences.
ESOF brings together over 4,500 leading thinkers, innovators, policy makers, journalists and educators from more than 90 countries, to discuss current and future breakthroughs in contemporary science.
The event will be held partially in person and partially remotely.
MASTER will contribute to the panel "Network user security and privacy solutions in the era of artificial intelligence and GDPR" in the science program "I Compute therefore I am" that will be held – remotely – on September 3rd at 17.40 CEST (Provisional Programme).
The panel includes representatives from other three RISE projects: SECONDO, INCOGNITO and BeHAPI with the objective of discussing the current issues posed by the new technologies to the security and privacy of citizens, as well as discuss possible solutions studied in these project. 
For attending ESOF please register at: https://www.esof.eu/en/register.html.