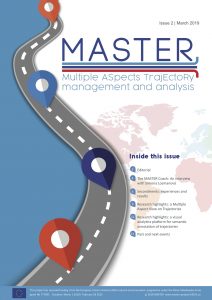 Issue N.2 March 2019 
The issue N 2 of the MASTER newsletter has been published! You can download it here.
In this issue you can find an interview with our "coach", the project adviser Simona Losmanova from the REA agency of the European Commission. 
You can also find reports, impressions and pictures from our secondees. 
We also introduce a short summary of two research papers recently published: the VISTA platform for annotating trajectories and the MASTER conceptual model for multiple aspects trajectories.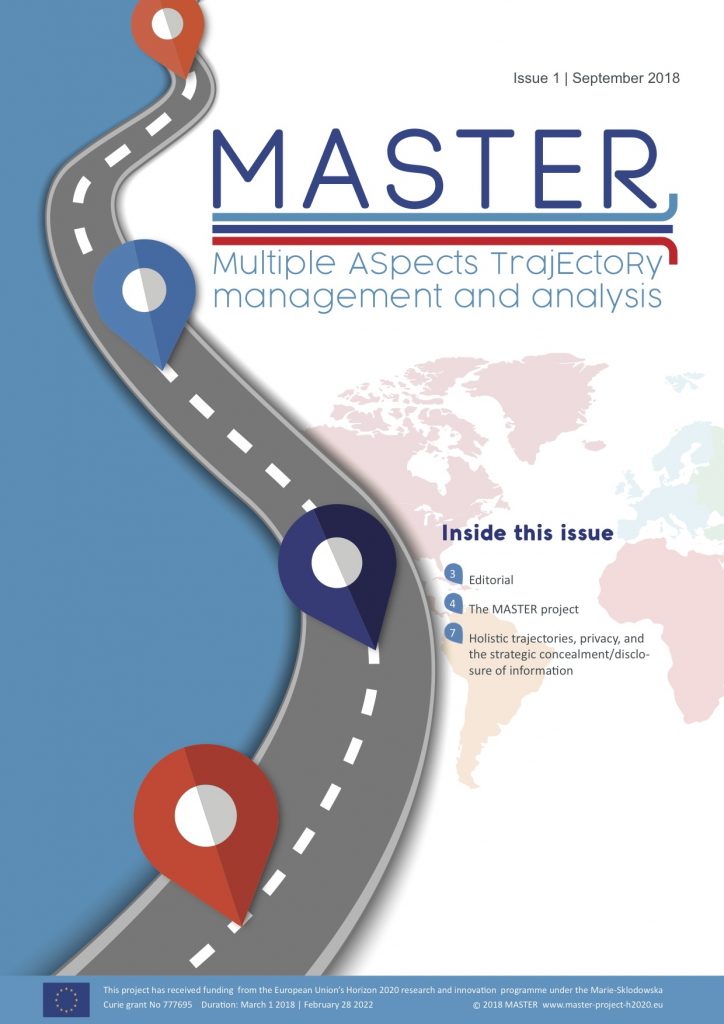 In this first issue we introduce the project, the consortium and report about our kick off event held the last March 2018.
We are very happy and proud that our Independent Ethical Advisor Prof. Bettina Berendt accepted our invitation to prepare a very stimulating article expressing her vision about the need of ethical considerations in data science for holistic trajectories. Prof. Berendt shares her thoughts on two case studies: the well known New York taxi dataset and the controversial topic of the analysis of AIS traces for the detection of search and rescue operations in the Mediterranean Sea, linked to the migration phenomena.